Thank you for the comments! Is there a particular phase or aspect of the model build that you enjoy the most? I think for me it would be the very beginning of the build and the painting stage. The painting stage is especially rewarding because that is when all of the surface prep work... filling, sanding and polishing... disappear completely.
After the painting of the bottom wings, I proceeded with my normal preshading routine. First, I trace all of the panel lines in black.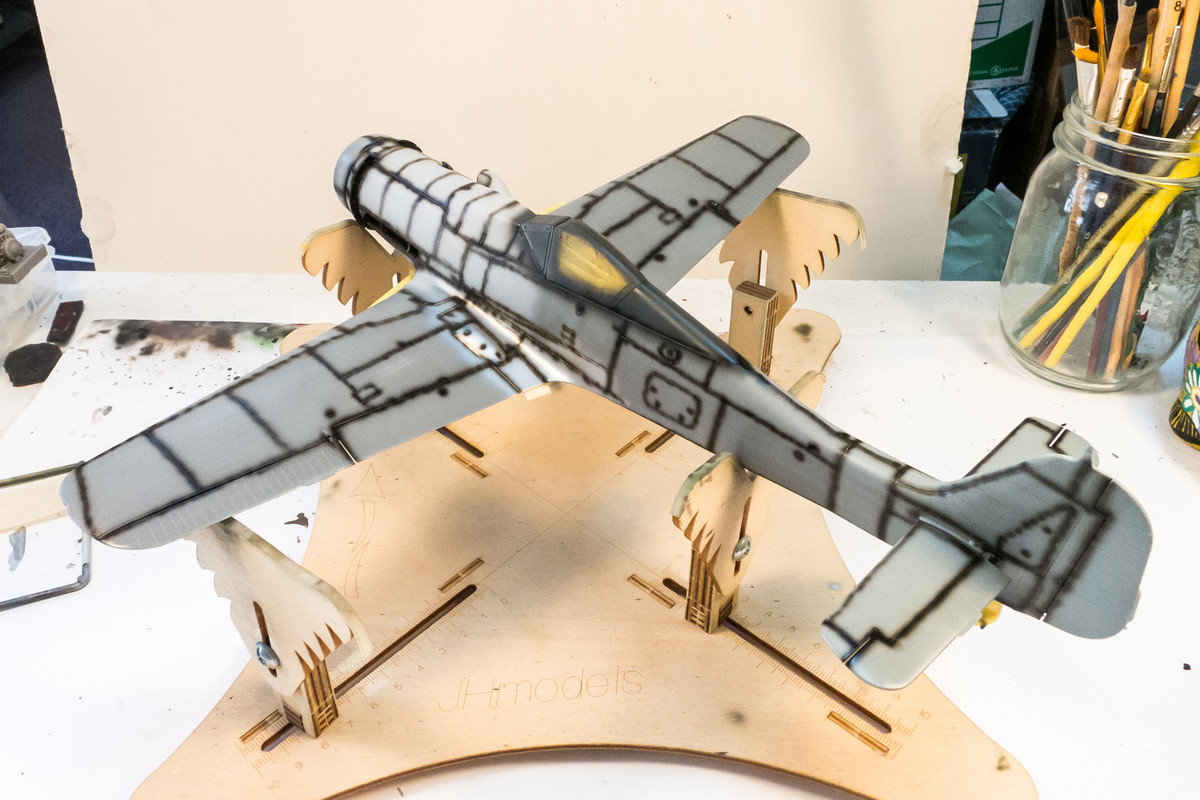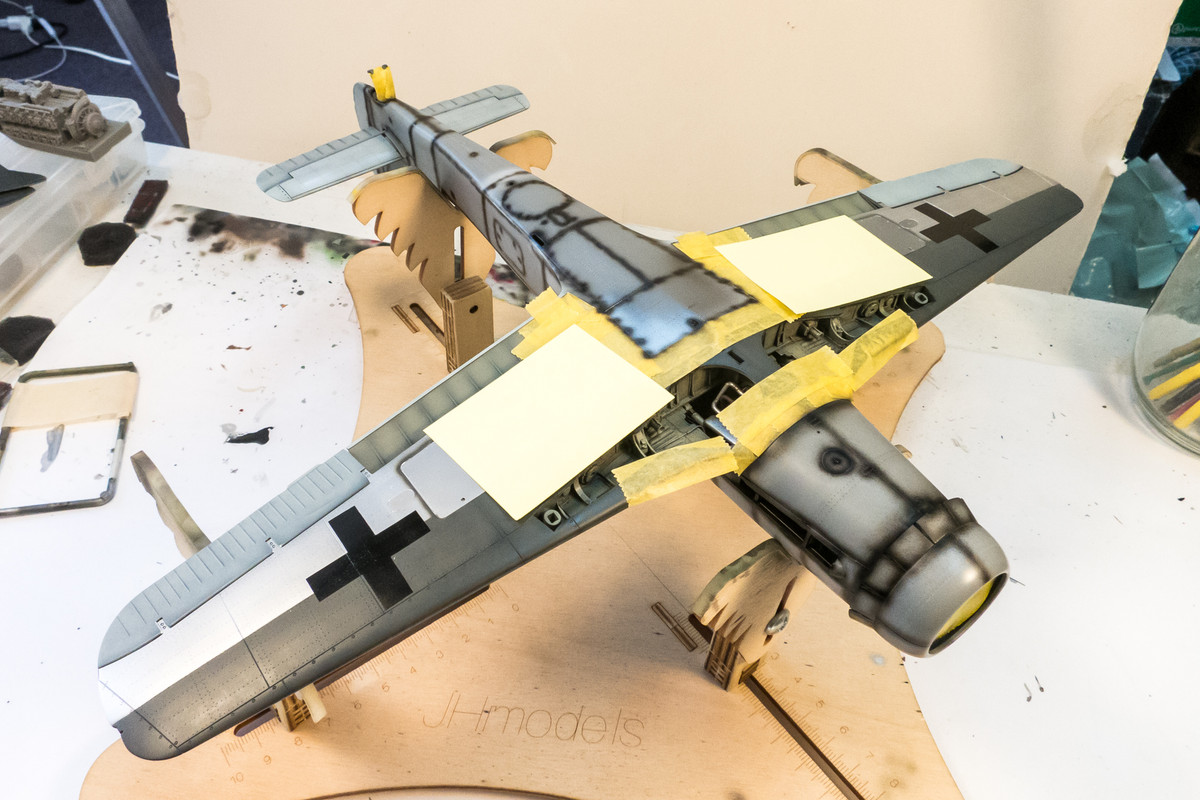 In order to provide some tonal variation in the camo finish, I augment the panel line preshade with a random mottle pattern, also in black. In the beginning, I used to freehand these mottles but I thought the results were not random enough. After playing with a few spraying templates, I started using thinned pieces of green scouring pads. Spraying through this results in a nice random pattern with both soft and hard edges and seems to work a little better as a preshading treatment.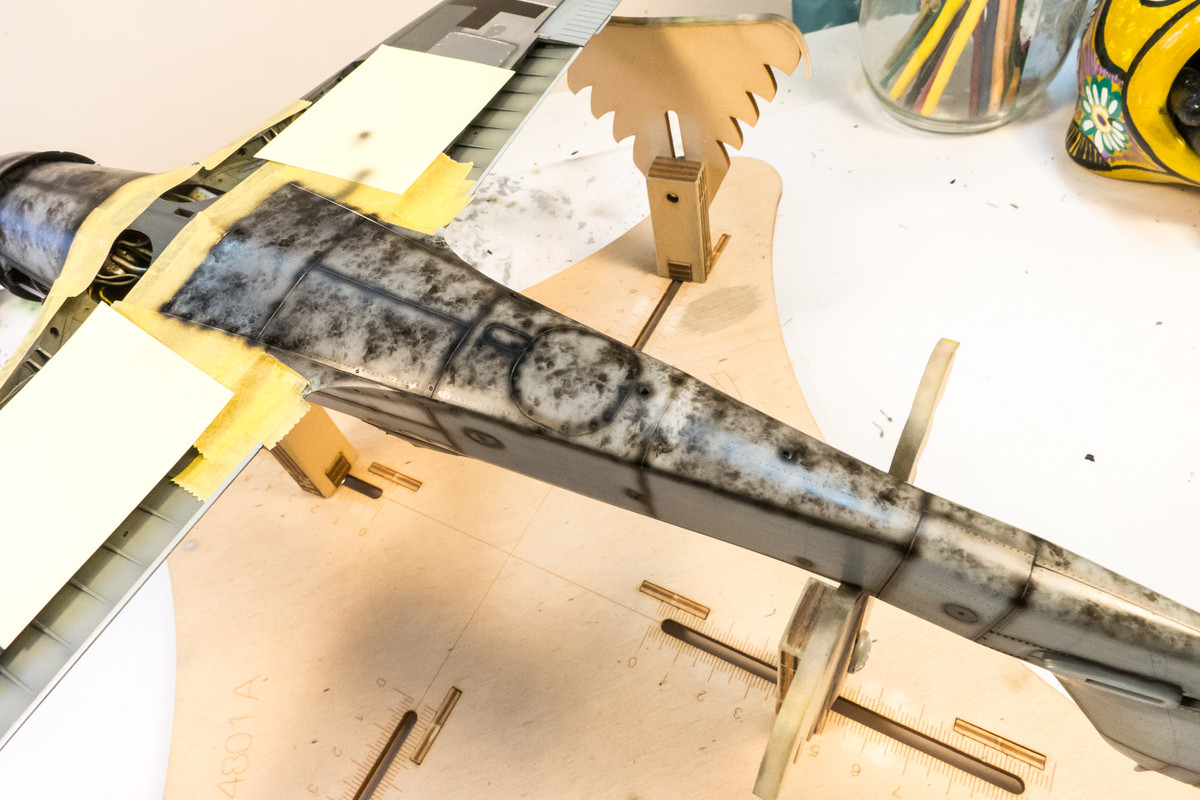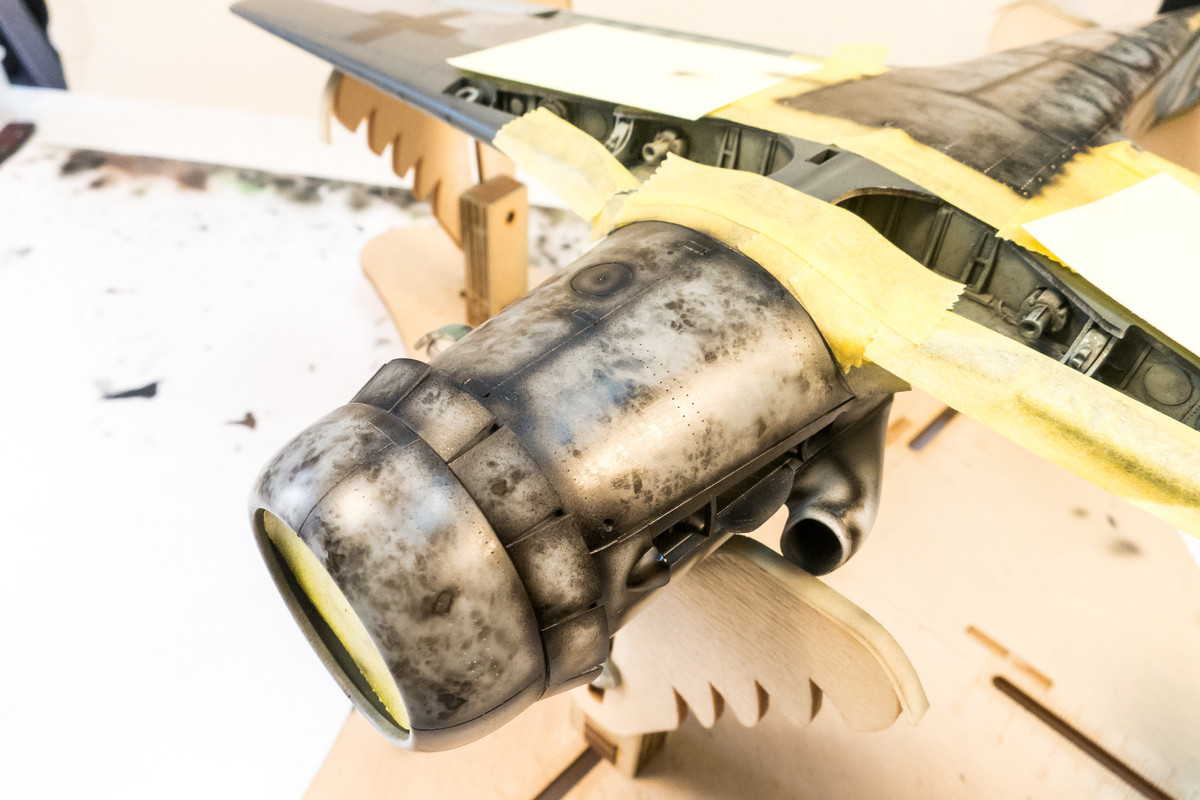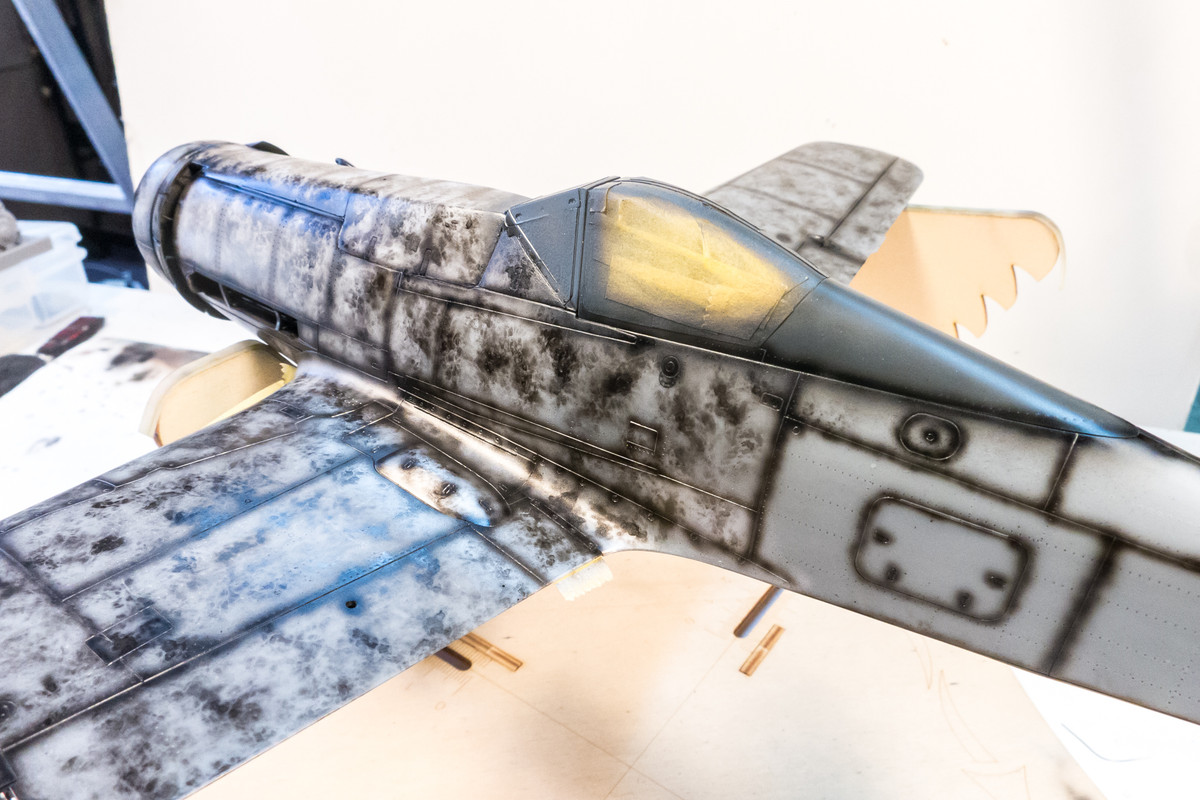 I know it looks a little odd at this stage but the good thing about any preshading technique is that you have total control over the effect and I can dial this back all the way to zero, if I wanted to.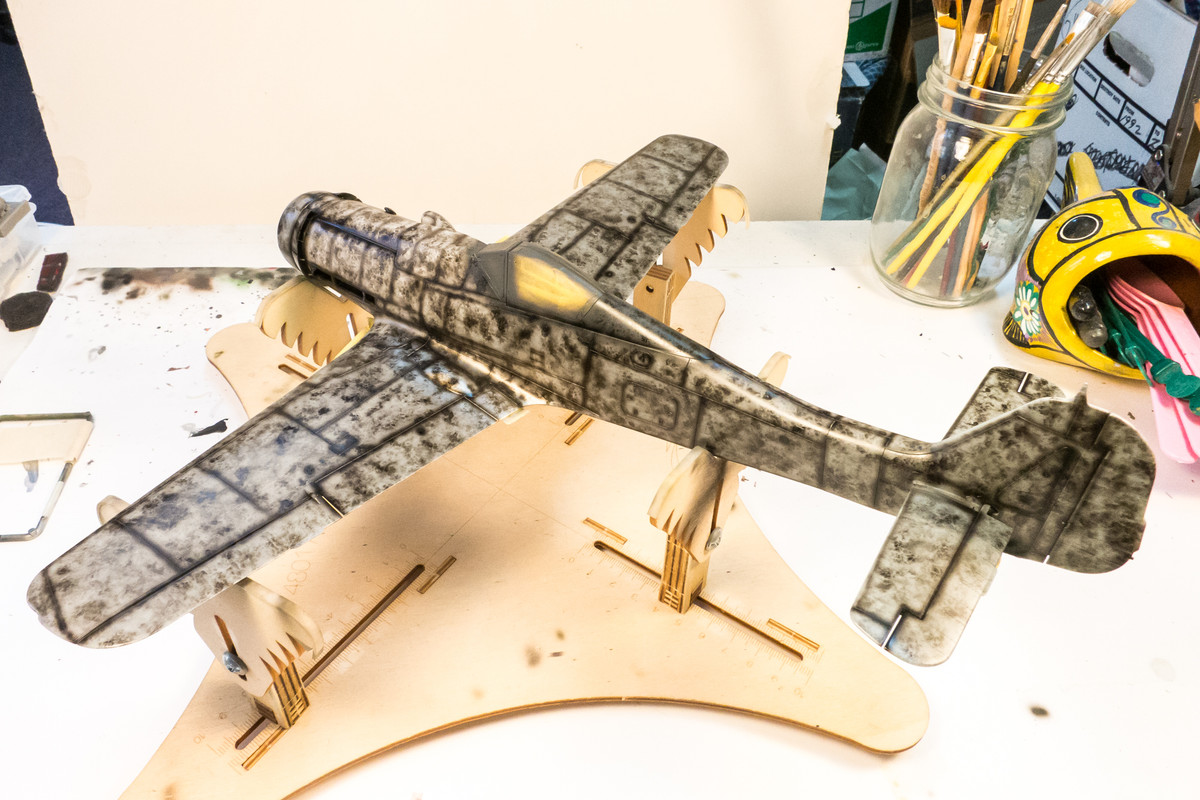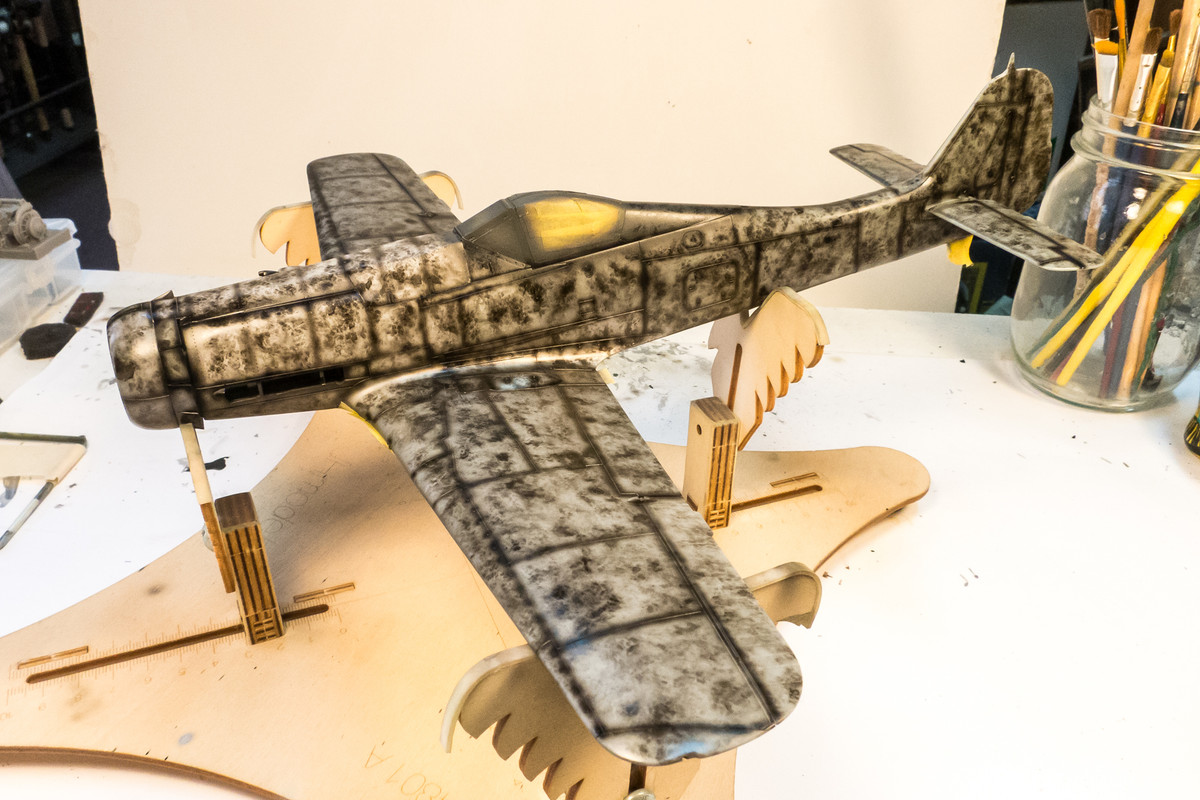 Next will be Light Blue, RLM 76.