Thank you, Stuart, Mark and Carlos. I sincerely appreciate that you are following along with us on this project. I checked the back filled areas and think everything is supported correctly. Tonight I will add enough Milliput putty to complete the profile edge on top of the cowling as well as the curved slope which leads to the propellor cover (?). I am not sure exactly what that is called.
I turned my thoughts to what colors the factory painted these aircraft. Here are two relevant sections on color from Schiffer Military History: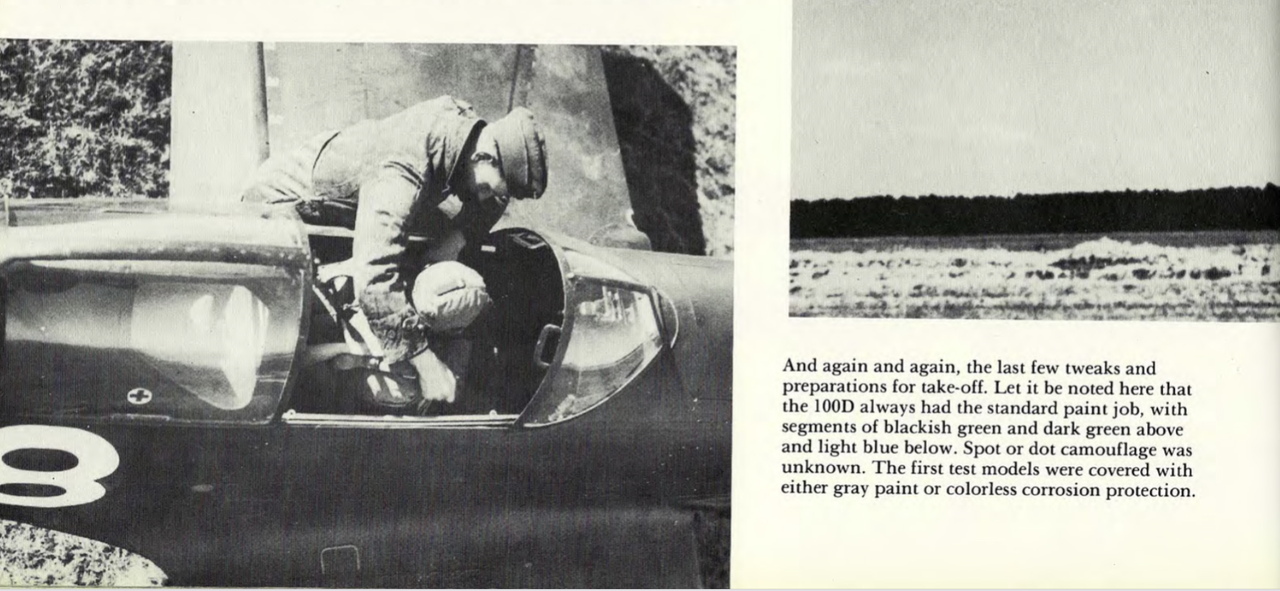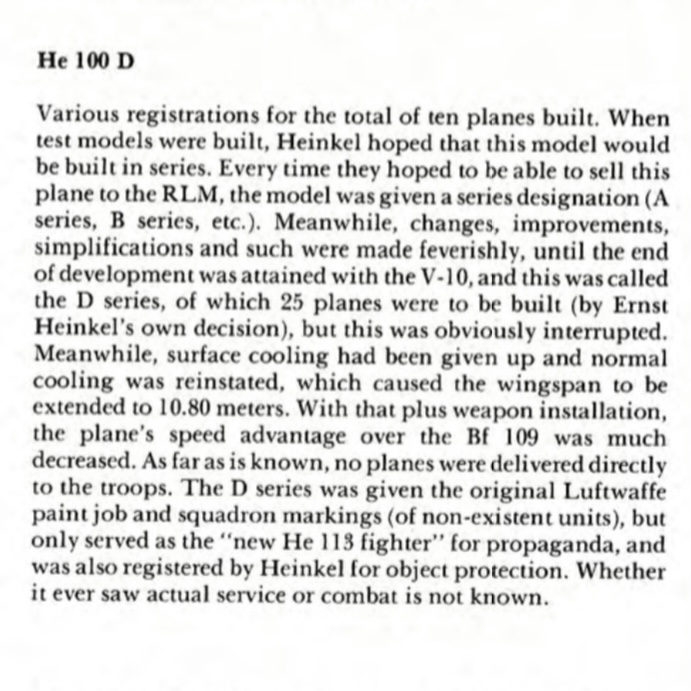 I could paint this in 70/71 topside, too. I would assume that the first source (Schiffer) is correct. The colors would be similar to these found on this 109; interpretations made by paint suppliers used by Heinkel. I would assume that the colors would be close enough.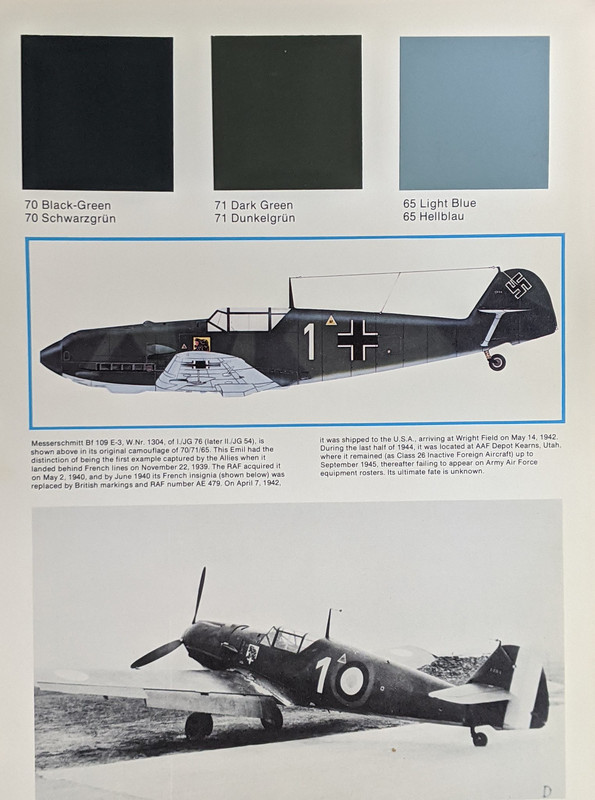 However according to the factory, the aircraft in this batch were painted black and classified as a defensive force. Later when the propaganda team became involved, they added unit markings and factory employees suited up as pilots and ground crew. This photo seems to support an all black aircraft: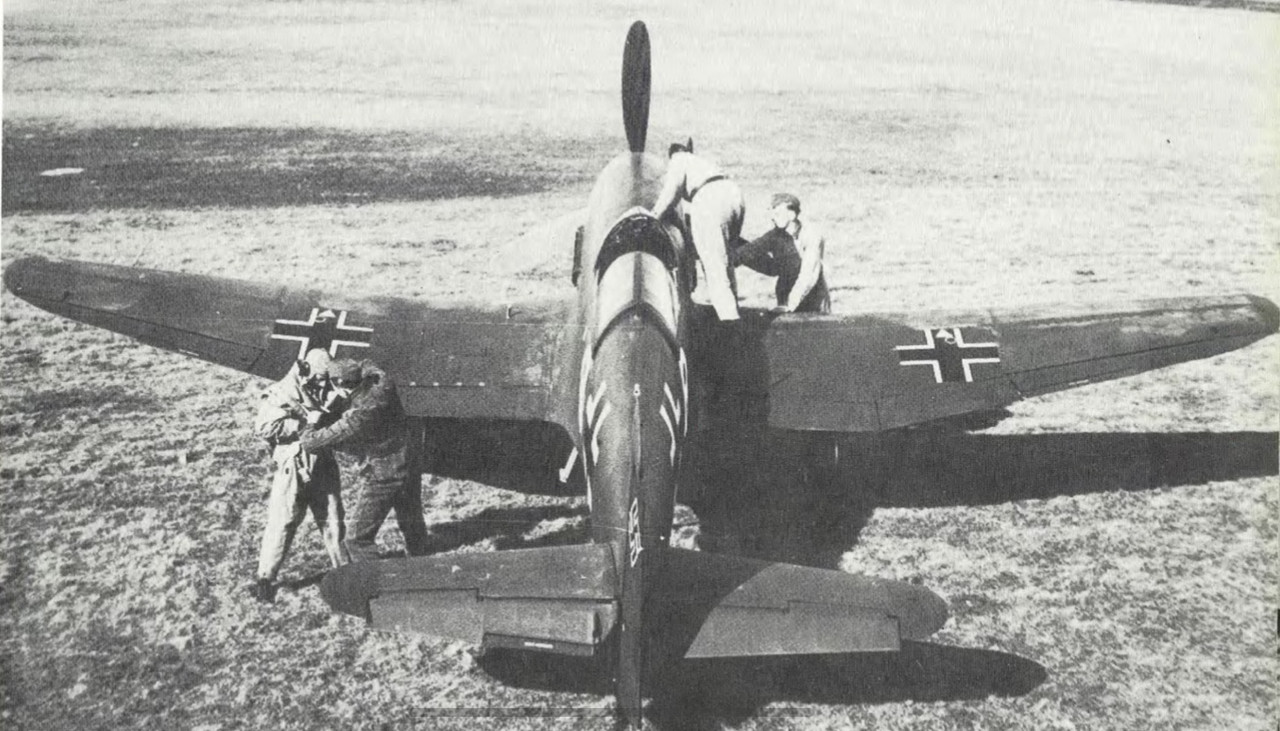 But does it?
The wings look very softly modulated.
Black is a very high contrast color and the footprints from wing walking are highly visible. It is possible that a 70/71 scheme could become monochromatic under daylight conditions. Easily possible, even probable. Plus, these images are "stepped on," which refers to prints that are reprinted. Often in the case of military photos, the original negatives and prints are long gone.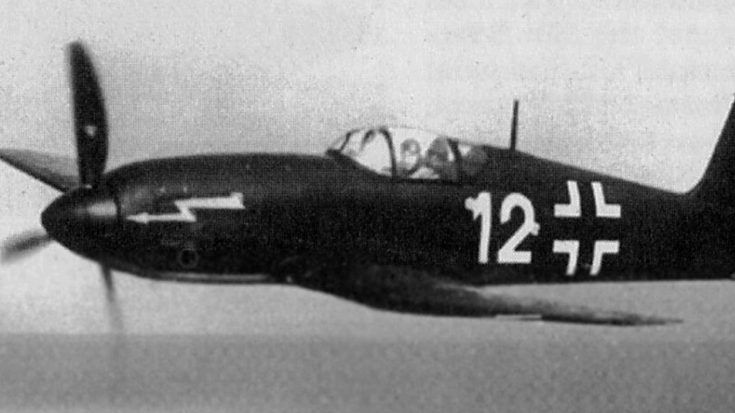 This is a very deep rabbit hole, indeed.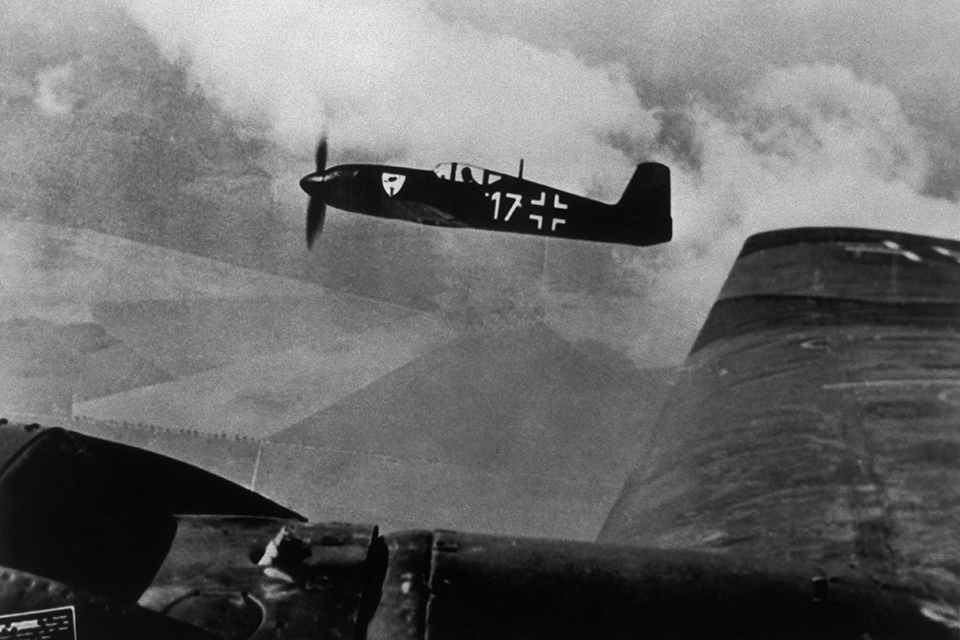 Final note: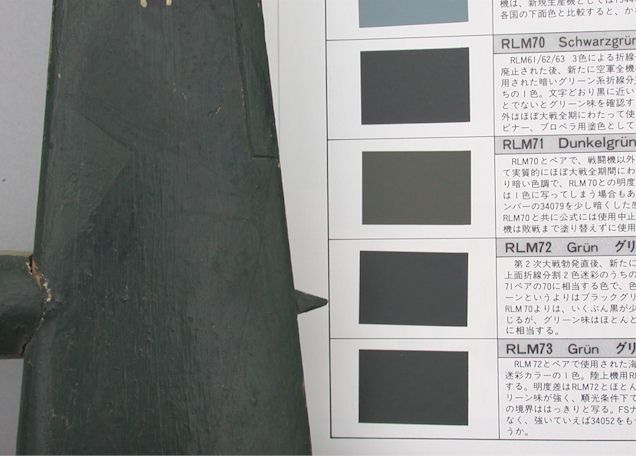 This is part of a wooden model made during the war by a German pilot. Not only is it of the time period, he used "real" 70 and 71 to paint his camouflage.
Another note! Fuel filling, Octane markers located within the crosses!