Well, despite a lot of issues and setbacks, I did manage to finish a couple more models.
These are the ACE 1/72 scale Mercedes touring cars from the 1930's. As such, they are about two and a half inches long plus or minus in this scale. The camera catches every issue, mistake and poor paint work that I did on these, making these crap compared to real car builders on these boards. That being said, they do look good from three feet away and I am thrilled... yes Thrilled! to have these done and on the shelf!
Okay, enough talk... here they are:
This first one is the Mercedes Type 770K (W-150) Grosser cabriolet F touring car. This one was done as the Mirbach private gallery as restored in the 1990's. I did that because I like the green: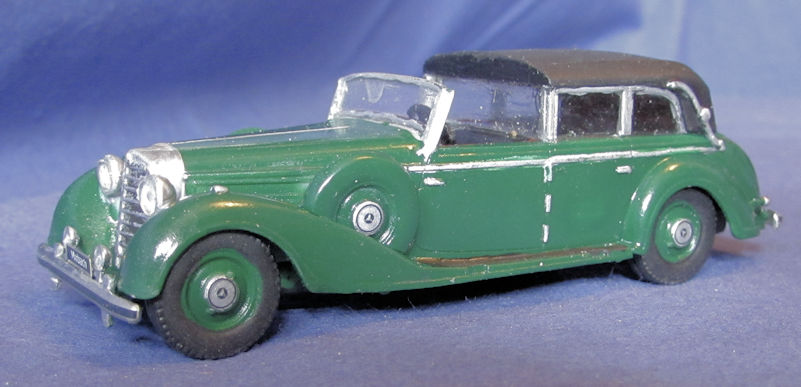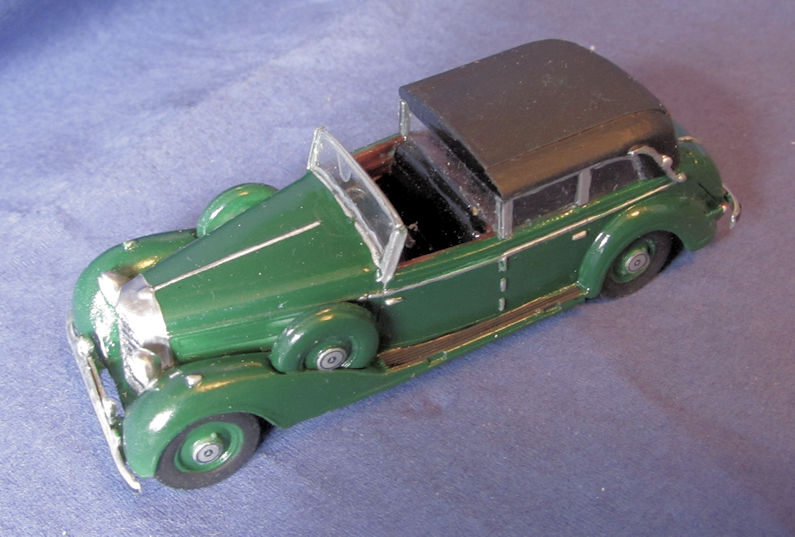 I like the dashboard they give you in this kit: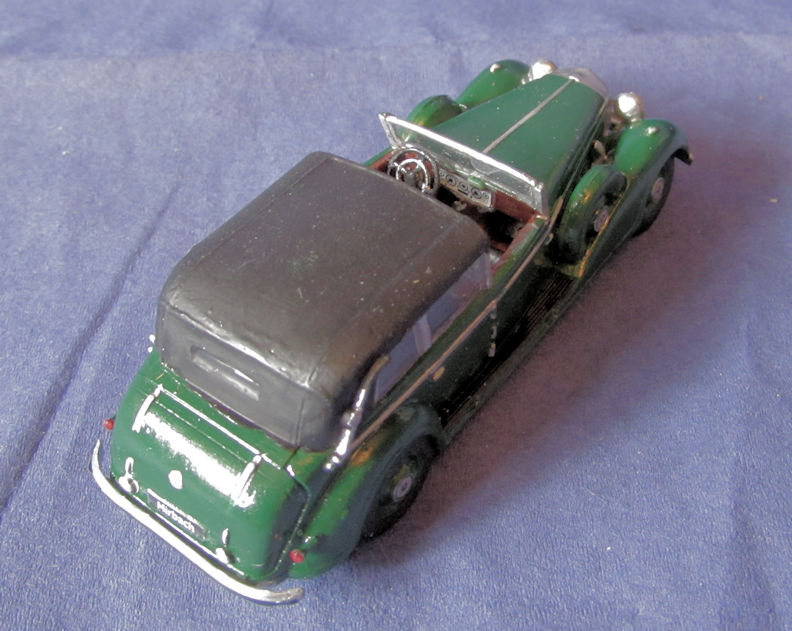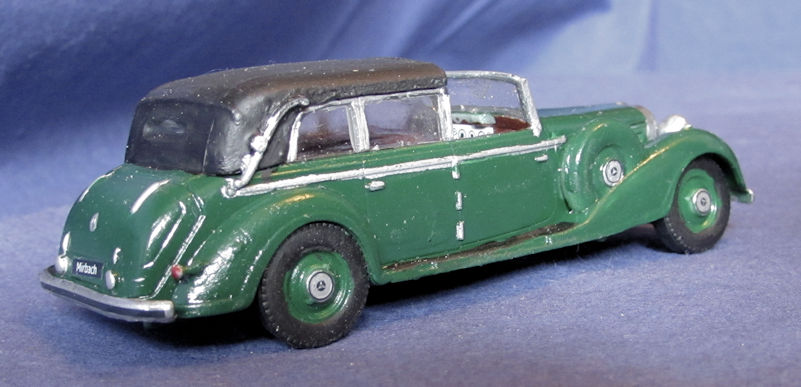 The next one is the Mercedes Type 770K (W-150) Grosser Tourenwagen (unarmored). I did this as the car used by Prince Bernhard of the Netherlands in May 1945. That was mostly because I liked all the markings on this car: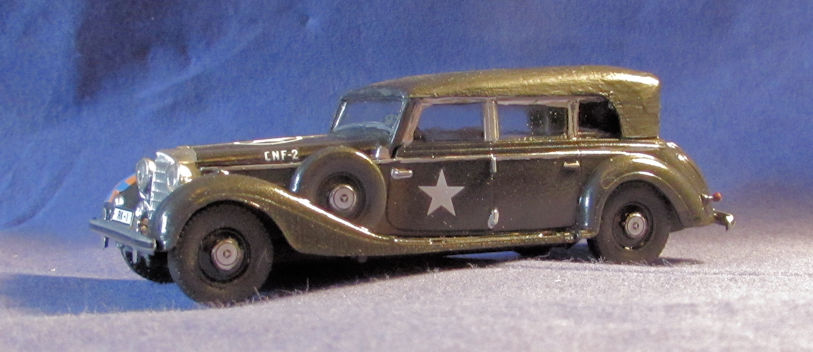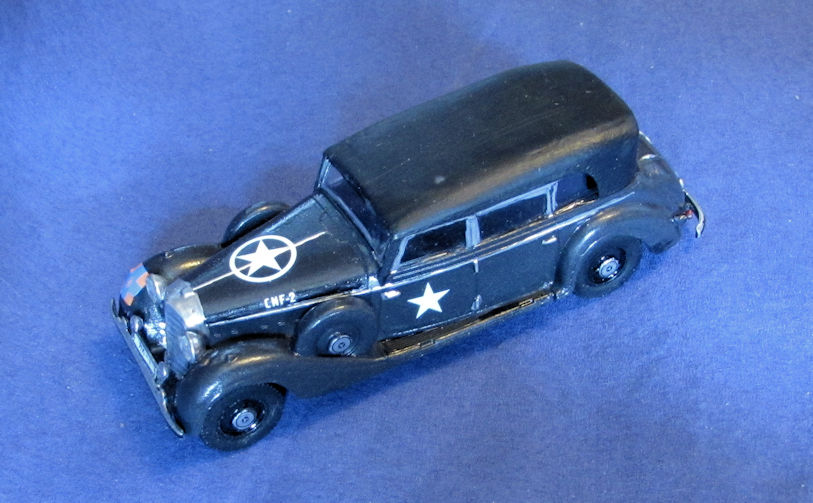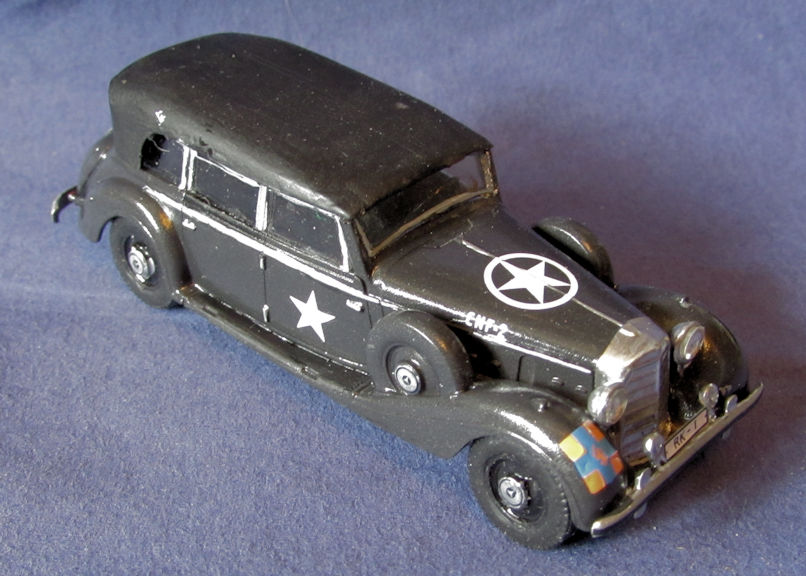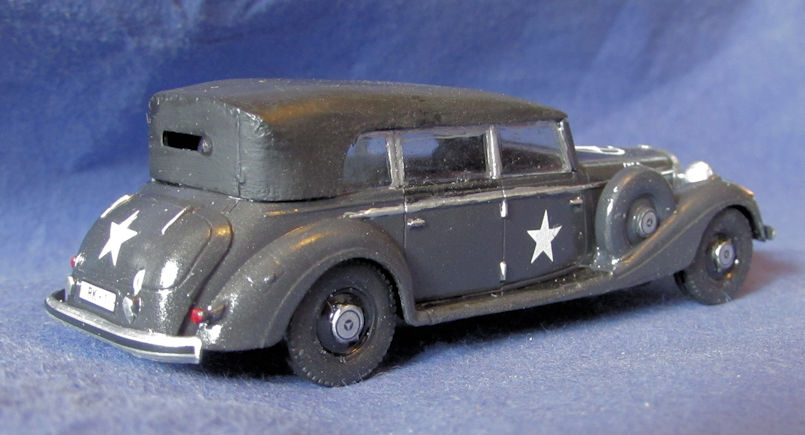 And that is all for now. I wanted to finish more but things have been even more difficult for me than usual lately. Besides, I've been dealing with a ton of seams and other issues on my large aircraft that have slowed me down. You'll be able to see them in my other Thread.
Meanwhile, thanks for looking in, comments are welcome.