Three's a Charm. Piper Finished.
Here's the line up so far with the piper finished this morning. Nothing has changed in the process other than the fact that I had to fabricate the mouth piece twice. Yes, twice! I couldn't tell yah were the original went, but my first fabricated mouth piece made a distinct "ping" sound as it flew from my tweezers right at about the time I was installing it, HA! The carpet monster refused to fess up with it, so I had to make another one. So goes life in the bunker.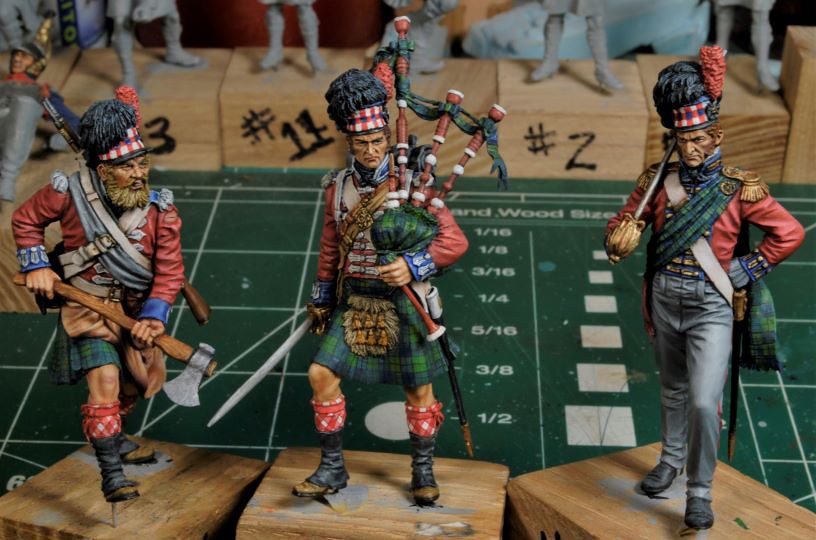 The piper will set aside with the rest of the growing crew as I begin working the Flag Bearer.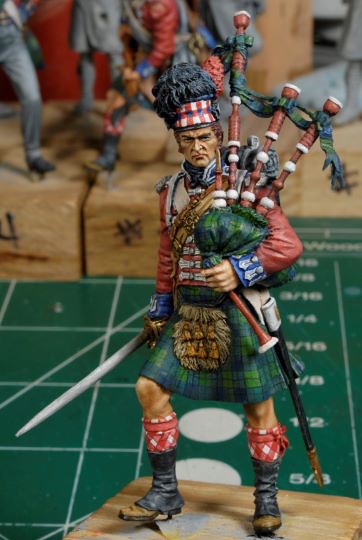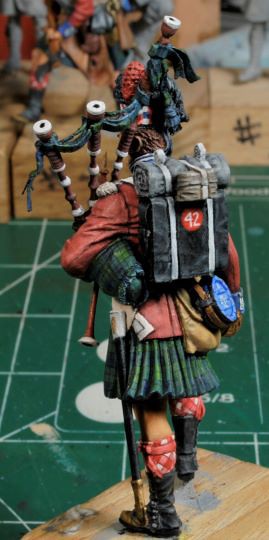 If you see anything I may have missed, sing out, I'll get after it right away. Thanks for watching.
Cheers, Ski.