Hello all and welcome to the Grand Re-opening of Maddog Manufacturing in 2020. I had a pretty good end of year which has set me up to make even more progress this year. So come on in and enjoy the tours!
I'll start with a reminder of what I finished the last year with still on the bench: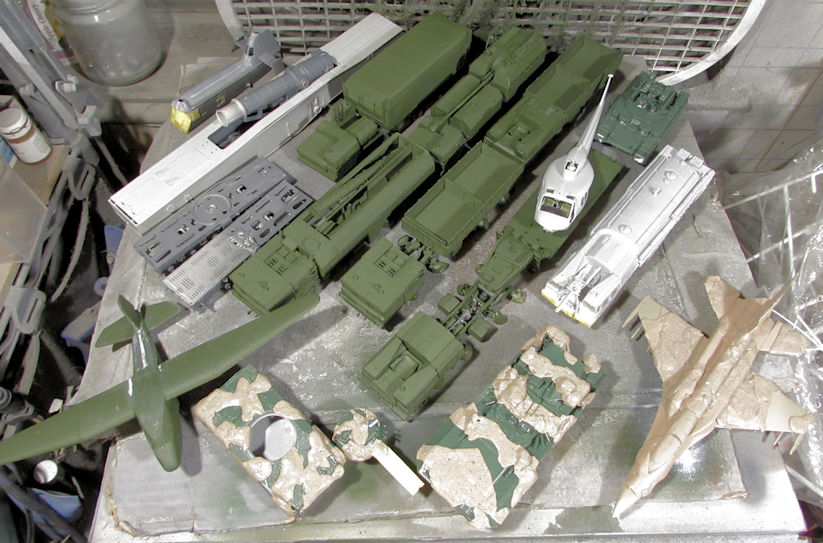 Today I managed to find some time so I sat down to get some of these moving. This is the results, starting with my aircraft.
The little Russian glider was still mocking me so I re-sanded down the seam I'd filled again for the fourth time. It still wasn't as smooth as I wanted but I'm tired of dealing with it. I shot another coat of green on this bird: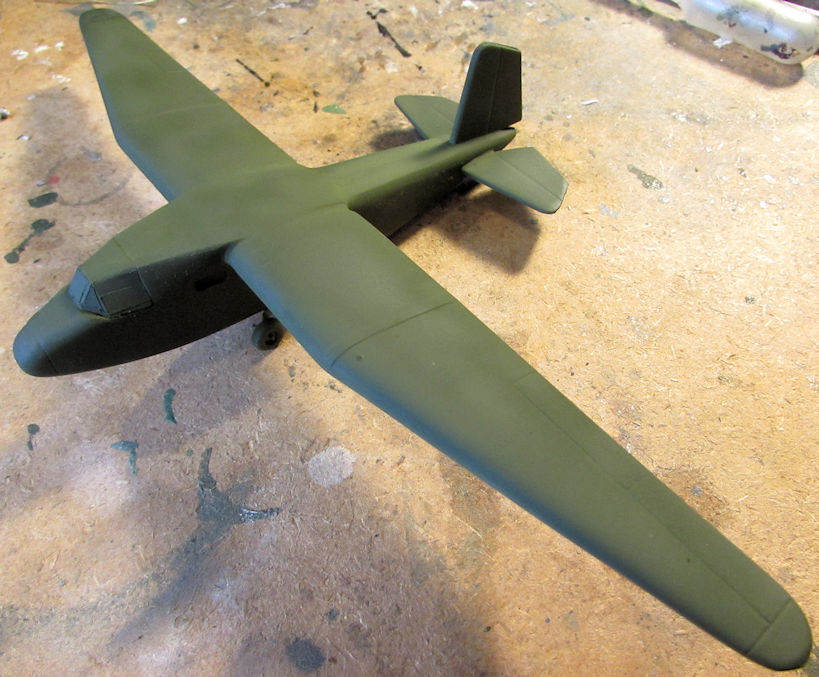 Later when it was dry, I went back and shot the second camouflage color on it. I free-handed this paint work with my Sotar 20/20 airbrush: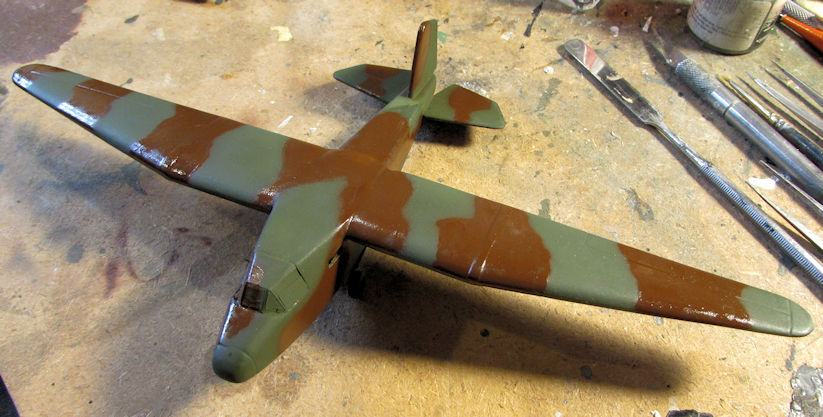 Moving on, I also decided to shoot the final green color on my Israeli Sufa since it was already masked and ready for it: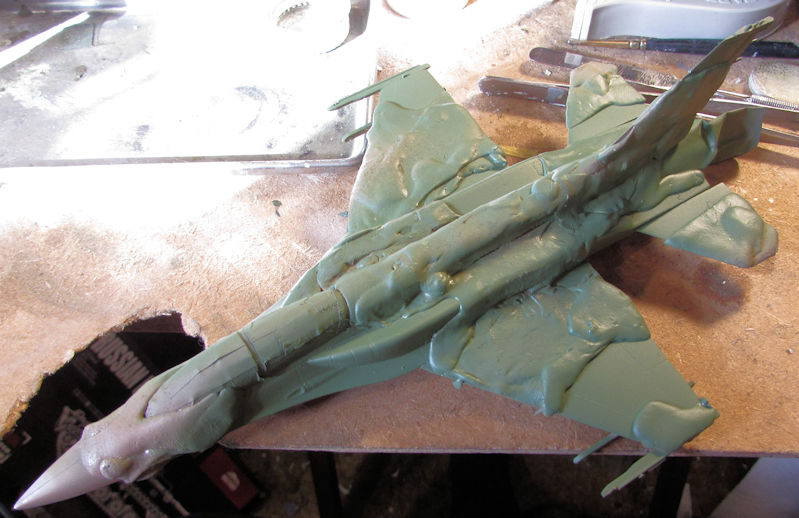 After that, I completed the masking so I could shoot the underside of this jet: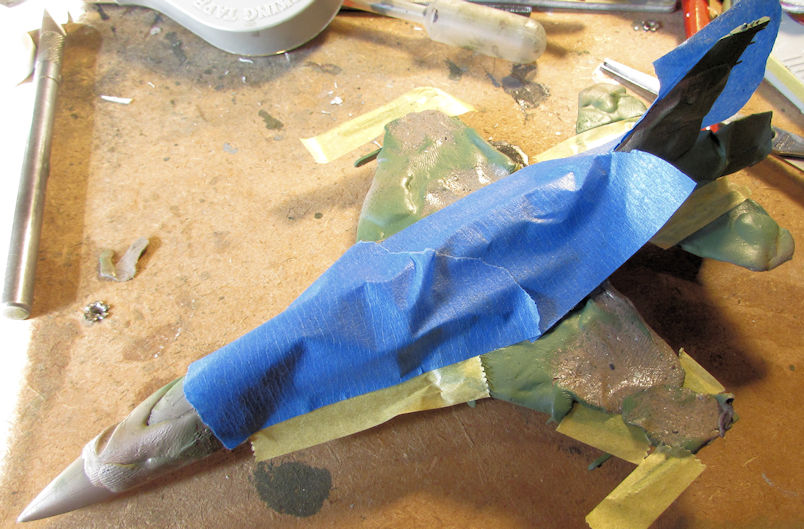 After shooting the grey, I forgot to take a pic before I masked off the nose and shot the gunship grey on it. So, here's the underside, with the nose still masked off and painted: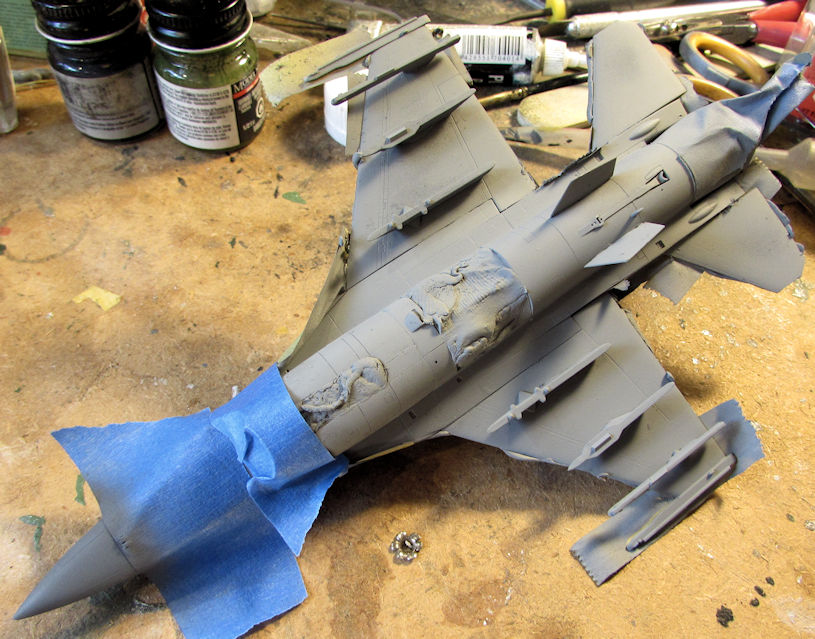 After all of that was done and dry, I removed all the tape and Silly Putty. I'm gonna need to do some touch ups but I'm happy with where this is now: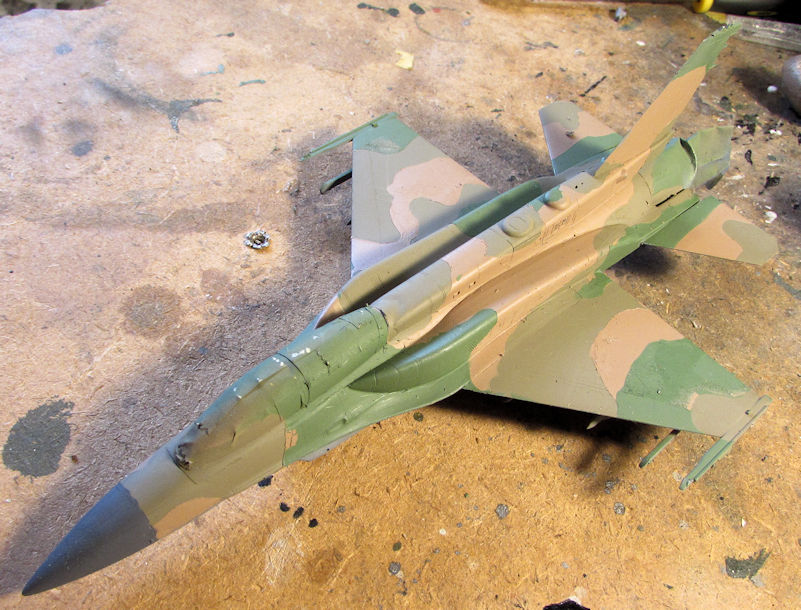 That's all I got done with my aircraft for now. Let's look at the progress I made on my armor and vehicles.
Since I had already masked my BMP-3 Early with Silly Putty when I masked the Sufa, I shot the next color on: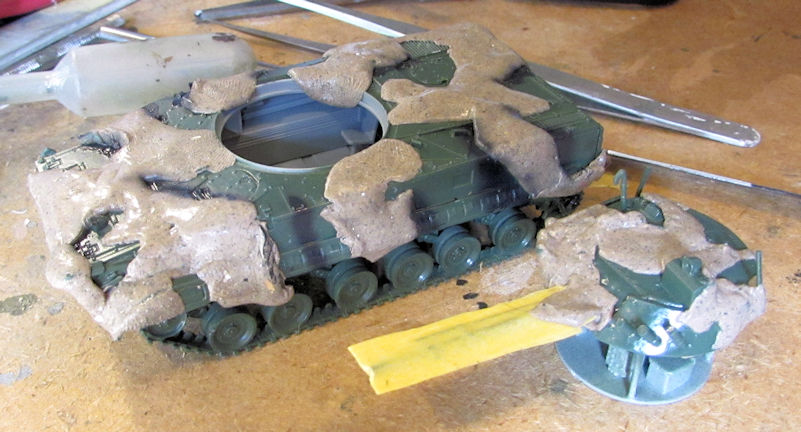 After that dried, I masked that second color and then shot the third one on: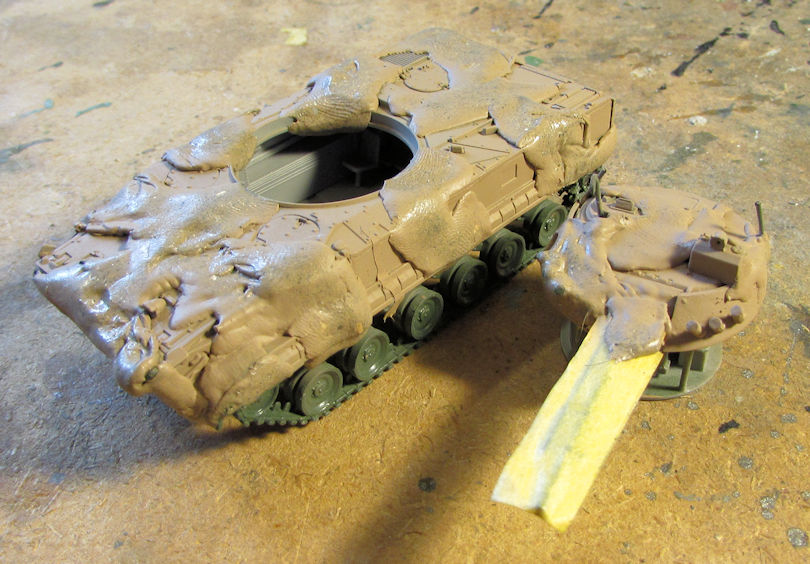 After that was dry enough, I removed everything to see how it looked. I'm happy; there's not too much to touch up on this: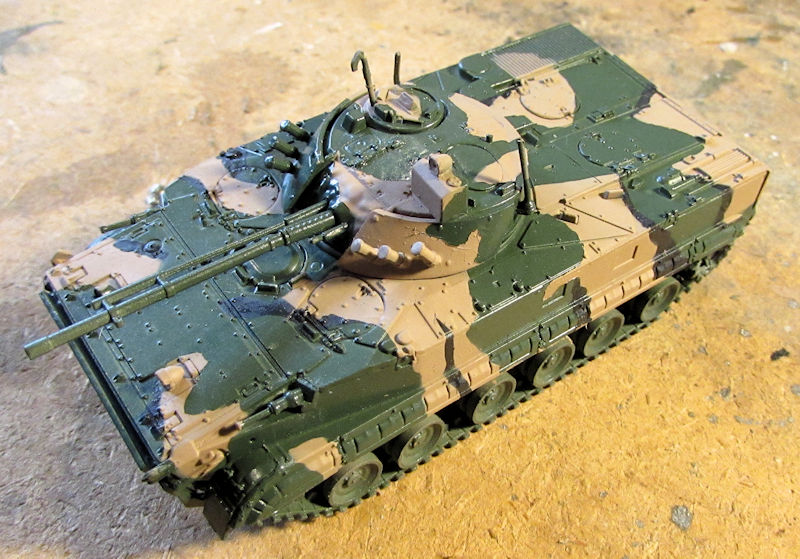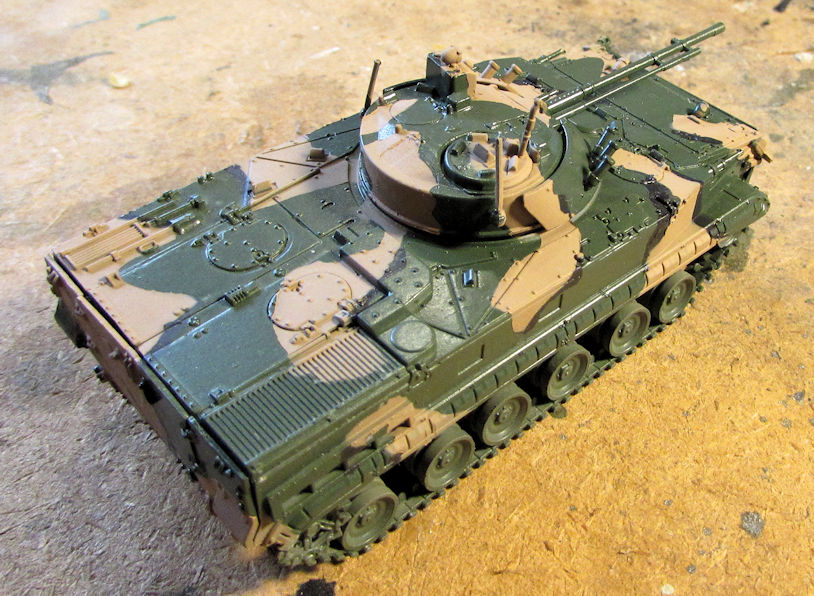 Since the T-15 Armata was also masked; I shot the second color on that one too: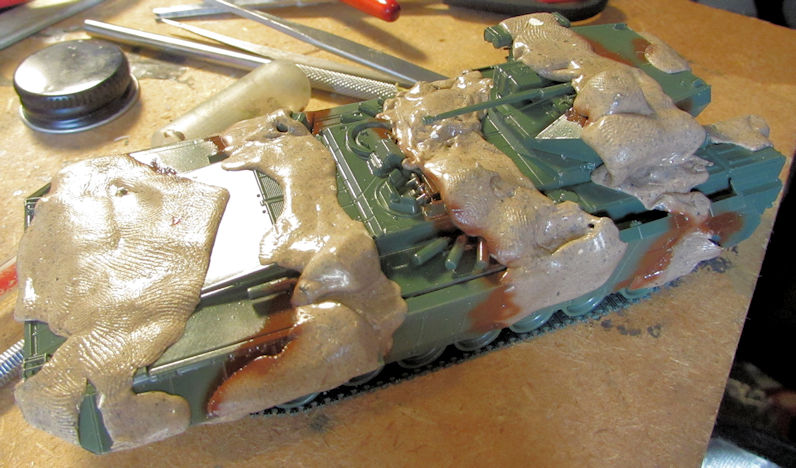 Later it got covered and the third color shot on: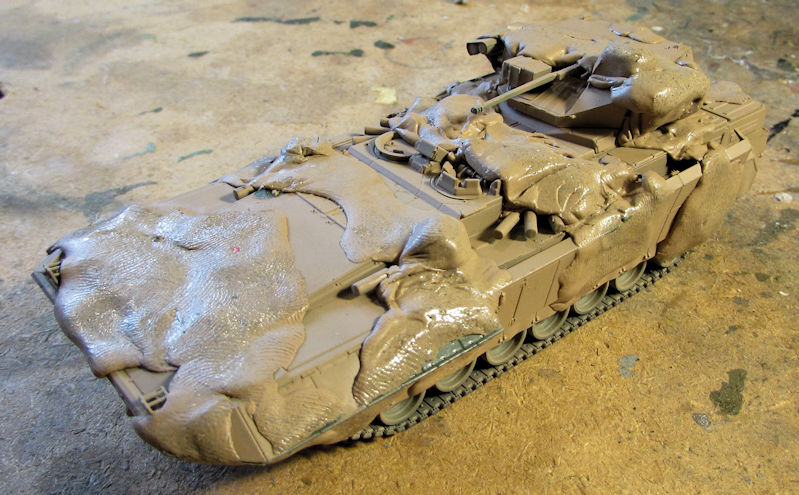 And once again, when it was dry, I removed everything to find only a tiny amount of touch up needed. This looks pretty awesome in this scheme: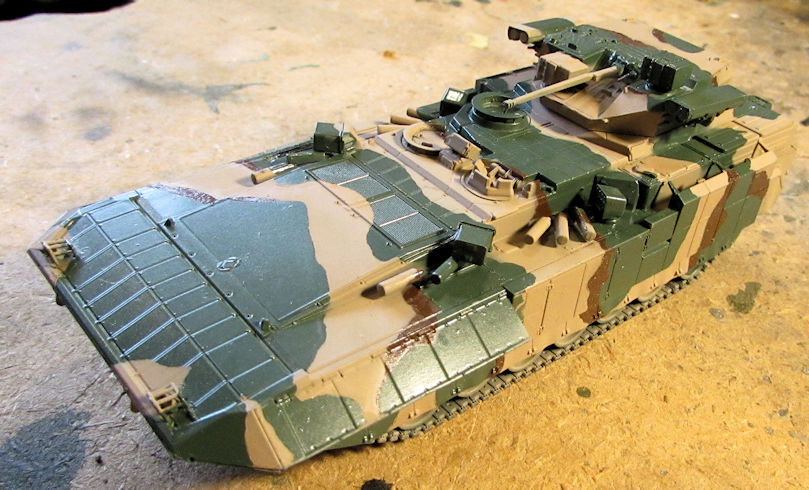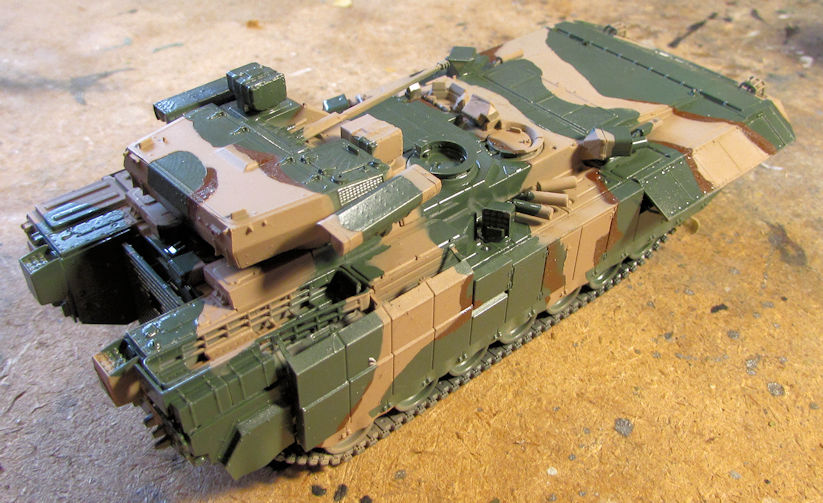 Now on to my big trucks. First off, the AA-60 fire tender still had issues with the white on the sides so I re-shot it. That is drying now; no need to take pics again. Meanwhile, I decided to modulate the color on the big trucks that will be all one solid color. First was the MAZ tank transporter: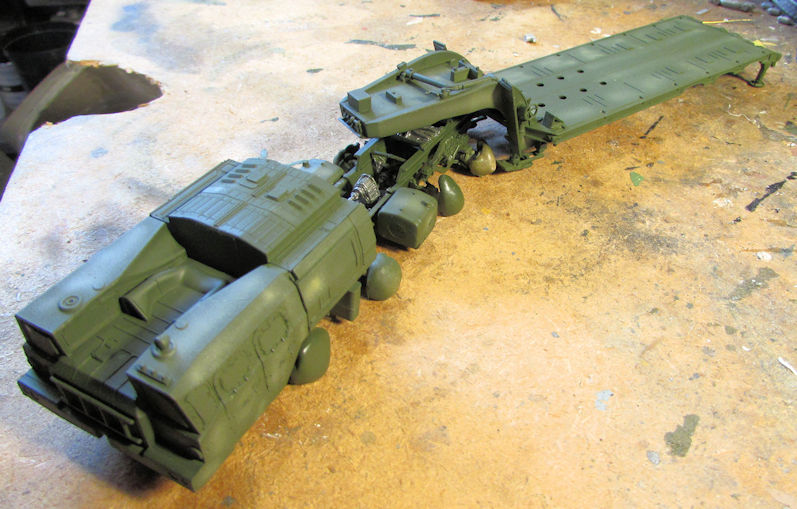 Next was the KZKT Iskandar: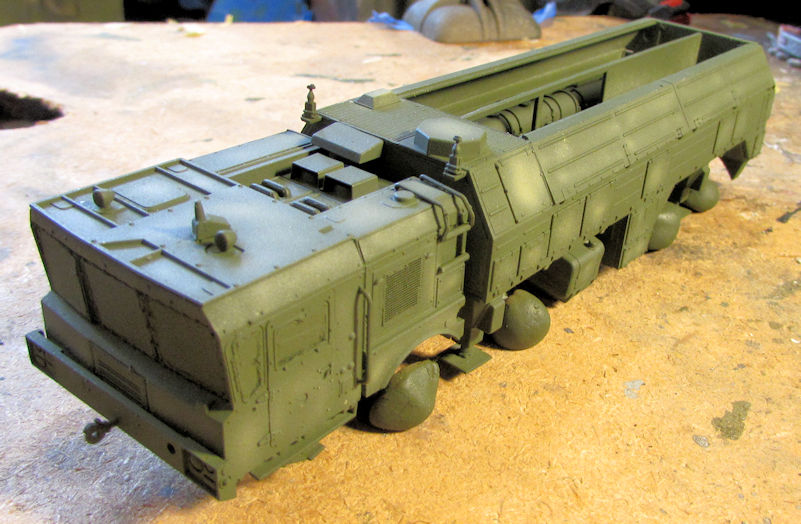 Then I shot the KZKT Heavy Cargo Truck: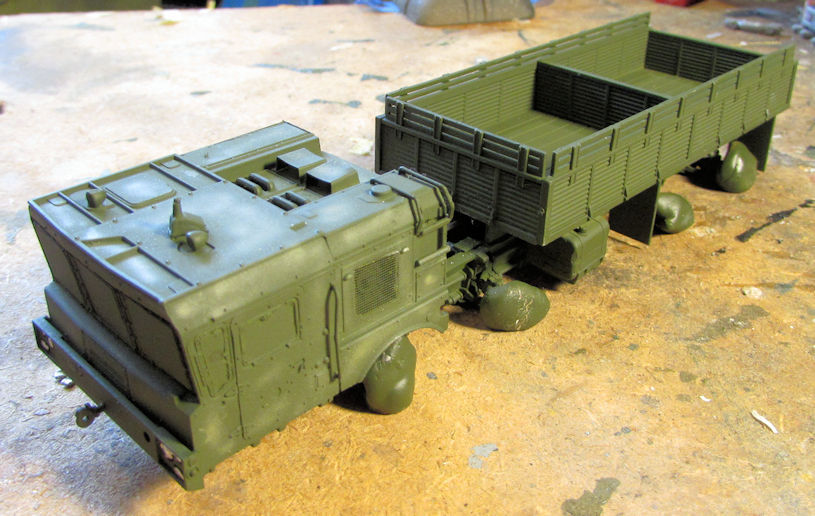 And finally, the MAZ Heavy Cargo Truck: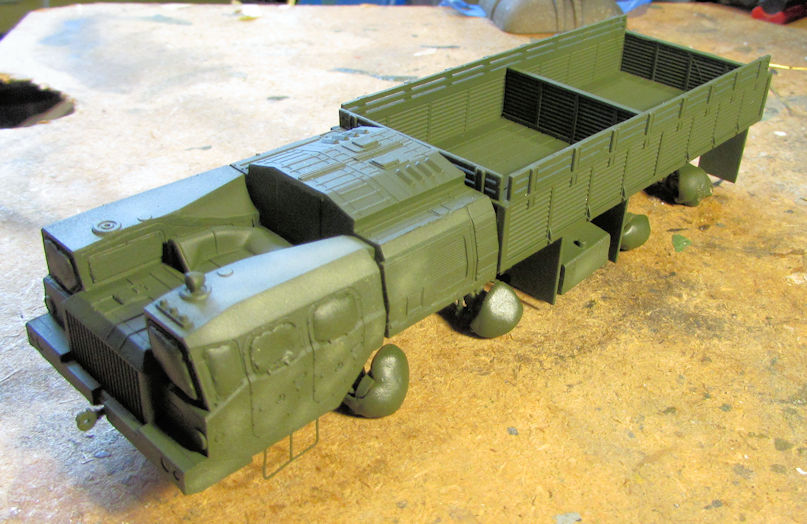 The last two models had some measure of camouflage on them, only two colors each. First off the Bereg Coastal Defense Gun got it's second tan color. I free-handed this camouflage on this and the Baikal Command Truck still with my Sotar 20/20 airbrush since it would have taken too much tape and Silly Putty to mask off all that green. I should have shot the tan first, then masked that and shot the green. Oh well, I did it in reverse instead and here's how the Bereg looks: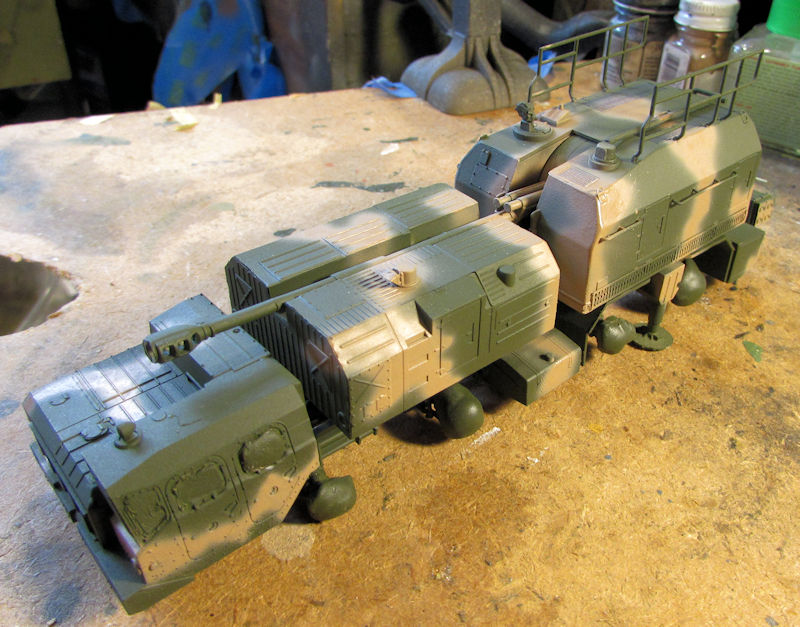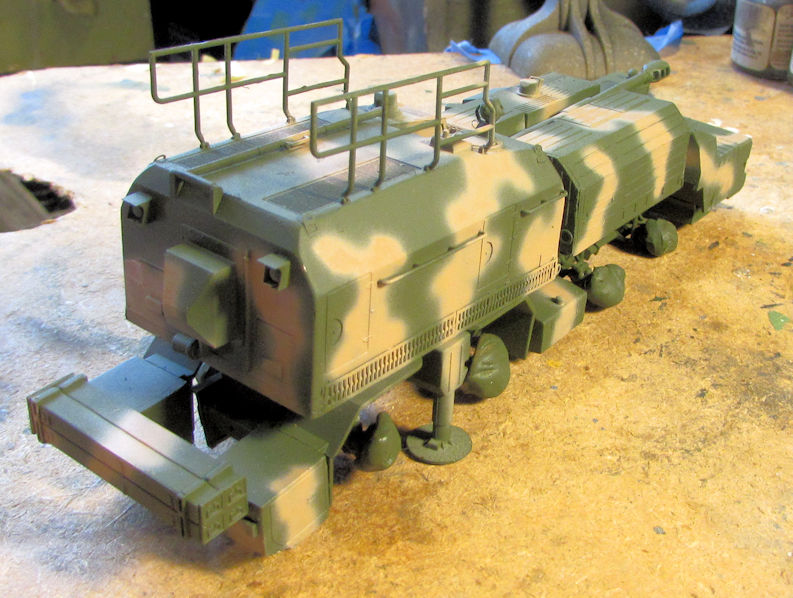 And finally I camouflaged the Baikal; but it only needed the second tan color on the command cabin so I modulated the drivers cabin: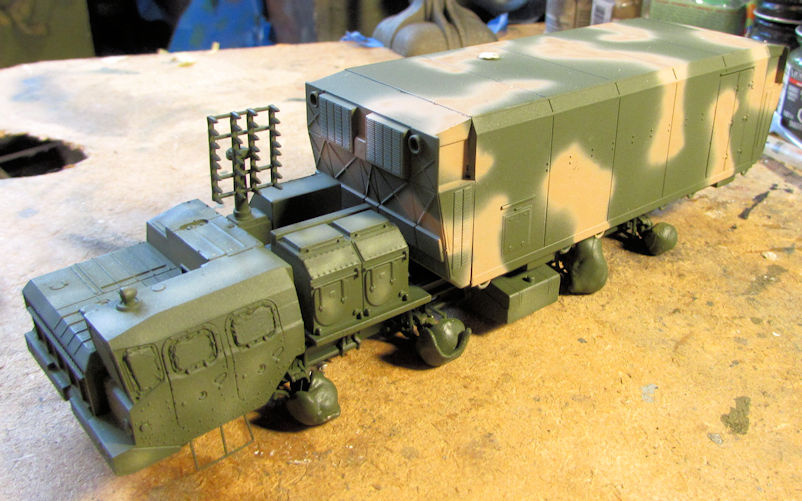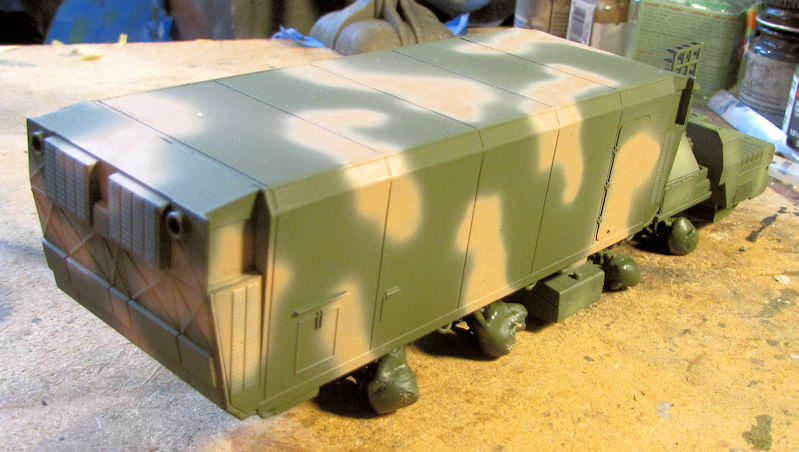 And that is all I managed to get done on this; the first building day of the new year. Thanks all for looking in, as always; comments are welcome.