So here we go, construction has begun! I had some folks over on Armorama point out to me some corrections needing to be made so here we go.
As usual with most armor kits, this one started with the suspension and running gear. I have not yet closed up the motorization holes, but that is easy to do at this point. All the road wheels, the sprockets, and idler wheels are all removable due to their poly caps. I just put 'em all on for this photo.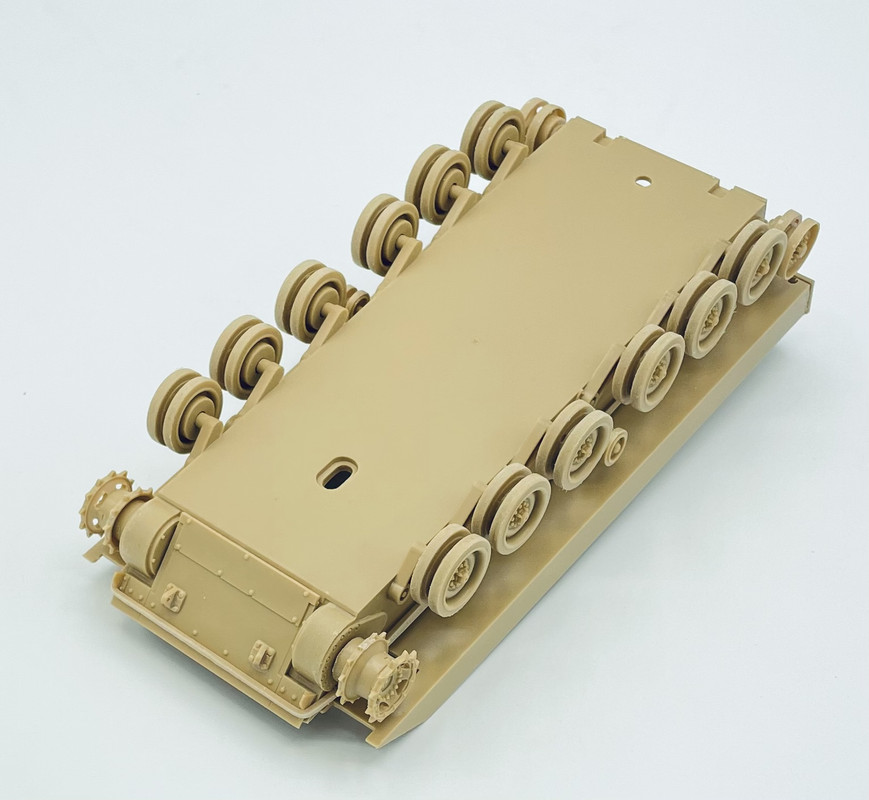 Using Vodnik's site as reference, I started dealing with the biggest goof on this kit in my eyes, the shape of the rear hull plate and cut off the box like side portions of that part.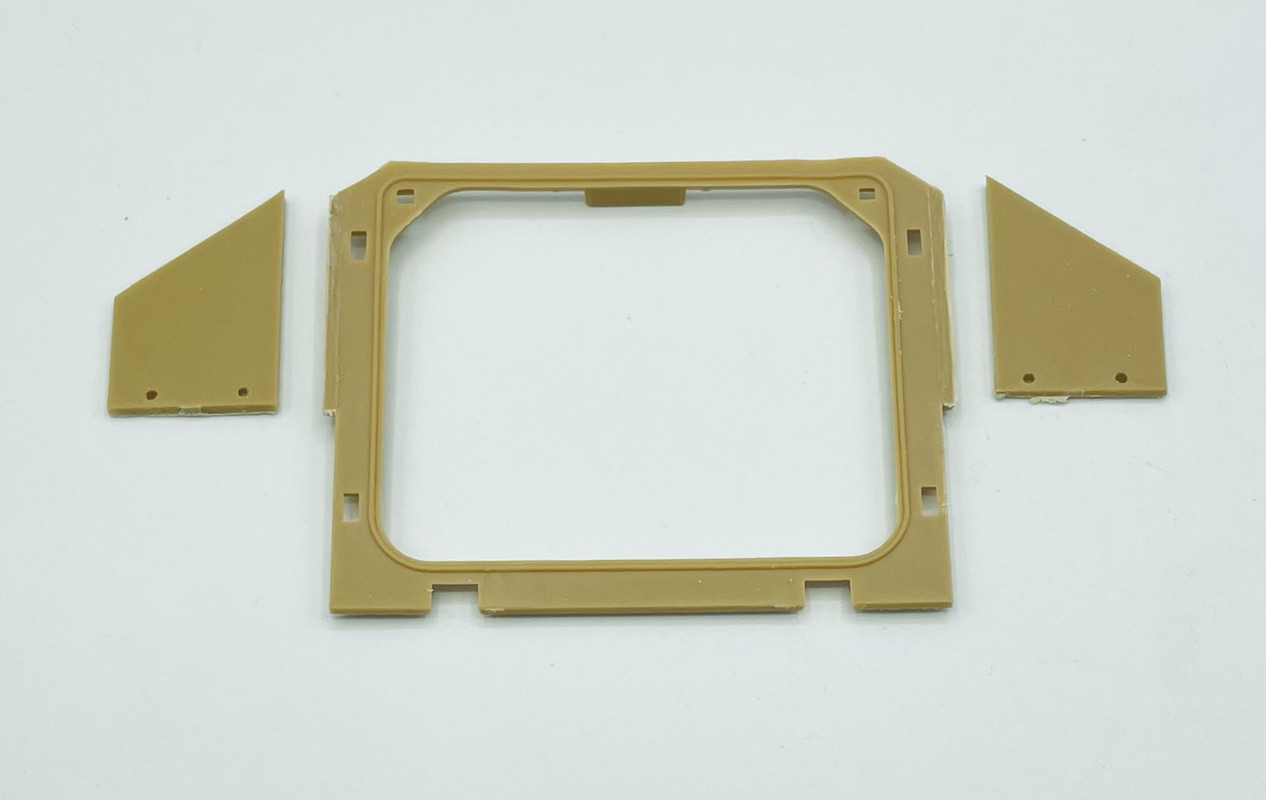 A bit of sanding and other trim work on the upper hull and I had the area looking much more accurate. And again following Vodnik's guidance, I scratched up the rear spaced armor plates that go on that area.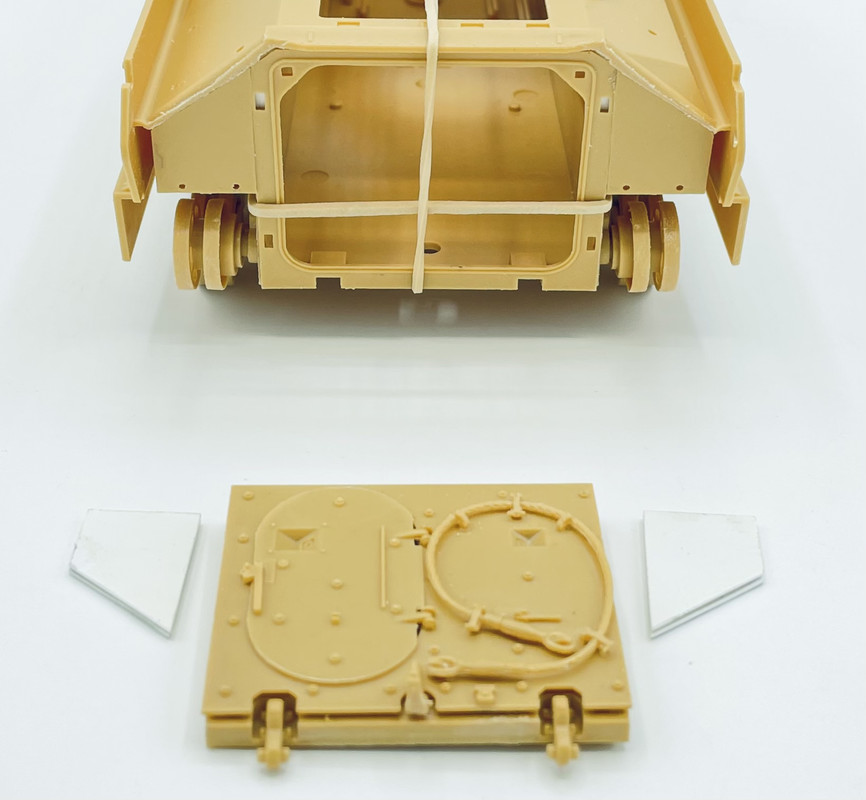 More to come in a few days….